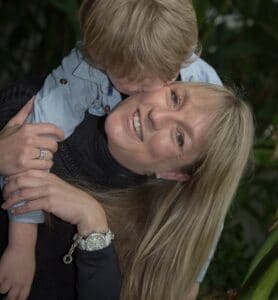 As a mother, Paúla Hinks, founder of just jumP! loves her child.

And as a South African, she loves summer. So naturally, Paúla and her son spend much of their time in the pool or at the beach. Paúla, who has held high-profile positions at Clicks and Nestlé, used her corporate knowledge and experiences as a mom to spot a gap in the market for fun, fashionable, high-quality children's swimwear.

just jumP! was launched in 2013, bringing fun, colour, and unique local prints together with premium quality swimwear to the South African market.  Thanks to Paúla and just jumP!, kids across the country (and abroad) are protected from the dangers of the sun's harsh UV rays while looking good and making fun, summertime memories that will last a lifetime.

just jumP! prides itself on being proudly South African, providing local employment, and combining locally-inspired designs with the UV 50+, chlorine-resistant lycra swimwear which is made from re-cycled plastic bottles. The full just jumP! range also includes wide brimmed, UPF, water repellent sun hats with a tie toggle that match the range of just jumP! swimwear.

With just jumP! Paúla really has proven that mothers know best!